Back to Shop
Culture Shock™: A Black British History Trivia Game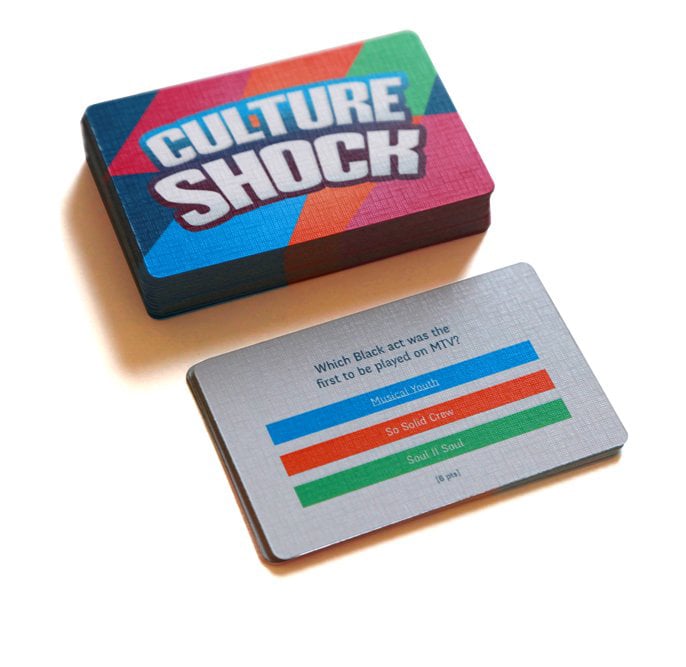 £

11.99

GBP

-

£

45.99

GBP
Culture Shock is a fun and educational quiz card game that inspires learning about the history of Black people in Britain spanning over a hundred years.
With 52 question cards, players will test their knowledge on key figures in British history, important dates and events. Question topics range from sports to politics, music to activism.
Players can participate in teams or face off individually. Each question card is worth points. The player or team with the most points wins!
Culture Shock is the ideal trivia game to play on a games night, while travelling or in a classroom.
For ages 11+, teens, adults, parents, grandparents, friends - see what you can learn together!